Alexander's Station Steakhouse & Event Center
$50 Gift Certificate

Alexander's Station is an upscale dining experience located within the Northern Queen Hotel. This newly renovated restaurant offers a menu that focuses on farm fresh, local seasonal produce and a fine dining menu that includes Big Steaks, Fresh Seafood, House made Breads, Sauces, Desserts and Fine Wine and Local Beer. Join us for Prime Rib Fridays and Sunday Champagne Brunch! Hours: Tuesday – Sunday 5:00-9:00 Friday & Saturday 5:00-10:00 Sunday Brunch 10:30-2:00

Limitation: Not redeemable for cash Tax and Tip not included Cannot be used for Alcohol One Coupon Per Person Cannot be combined with any other offer

Alexander's Station Steakhouse & Event Center
400 Railroad Avenue
Nevada City, CA 95959
530-265-4492
www.alexanders-station.com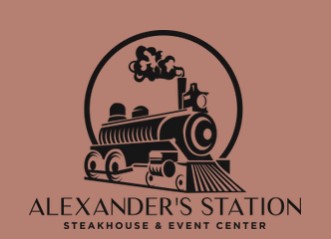 View Larger Image
Retail Price : $50.00
Buy It Now Price: $40.00

SOLD OUT!