Artworks Gallery
$30 Certificate***DO NOT PRINT***

Artworks Gallery reflects the strong importance the Nevada County artistic community places on sustaining their local environment. Several of the artists specialize in "green art" which is built exclusively from recycled materials. Thirty-three talented artists cooperate in presenting their work in this 2,000 square foot 19th-century building. All the artists live and work in the Sierra Foothills in and around Grass Valley and Nevada City. Their work includes ceramics, jewelry, paintings, wood turning, furniture, fiber arts, mixed media, photography, sculpture, and glass. Much of their work represents the beauty of the local region either through the materials they use or through the visual landscapes depicted. Local materials are used often and include Nevada County clay, locally grown gourds, local woods, and precious metals.

Limitation: *No Cash Value *No Change Given

Artworks Gallery
113 Mill Street
Grass Valley, CA 95945
530-477-1600
www.artworksgallery.com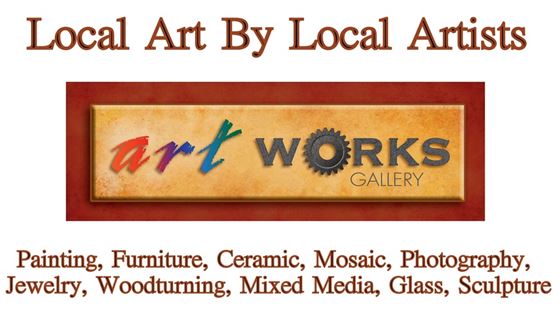 View Larger Image
Retail Price : $30.00
Buy It Now Price: $20.00

SOLD OUT!